WordPress is one of the most popular and useable CMS(Content Management System) ever. There are 30% plus users who use WordPress to start their blogging journey to make money online. In this post, I will show you How To Install WordPress Themes in the WordPress Dashboard.
When people decided and finally install WordPress in their hosting to create a website. Then you have to know how to design your site. If you are not advance with the coding language of designing then you need to purchase a professional or your niche similar theme for making a professional look at your site.
Now you don't know how to install a WordPress theme or upload it in your SMS. So, don't be upset this is the place where you will able to learn how to install the wp theme properly.
Note: Here I can recommend some popular theme companies to use as a marketer or eCommerce use. They are Themeforest, Astra, GeneratePress, Thrive, Elegant Theme.
So, let's see the procedure.
How To Upload Theme To WordPress
This is a very important part of the WordPress blog setup. Obviously, you should have knowledge of How To Install WordPress Themes for your blog setup process. When you are a professional user of WP then you always try to use a premium theme for your site. SO, here I will show you how to upload the theme to WordPress after purchase and buy from a theme site.
Follow the steps to do this operation successfully on your site.
Steps 1: First you just save your premium theme in your targeted folder. After that, you just log in to your WordPress dashboard and go to the Appearance menu. Now click on the Theme option then Add New.
Steps 2: Now you can see the Upload Theme option and click on it. Doing this you can press you mouse icon on Choose File like bellow.

Steps 3: Finally click on the Install Now. The process takes some moment to install with your CMS. After then you just click on the Active Theme option. Finally, you are done to use your professional paid theme based on your site.
How To Install WordPress Themes From Hosting
Sometimes when the file size of your theme is so large or occur internet problems. Then the theme is to make some trouble installing through the WordPress dashboard. Then you need to install the theme in your hosting which you use to host your site. So, let's see the process of how to install WordPress themes from the hosting option.
Step 1: Just log in to your hosting cPanel dashboard and go to File Manager appear.

Step 2: The page redirects to the hosting root file or server and you can see the domains which you host on the platform. If your domain selected for the primary domain of the hosting then click on Public Html otherwise you just choose the domain where you want to set up theme.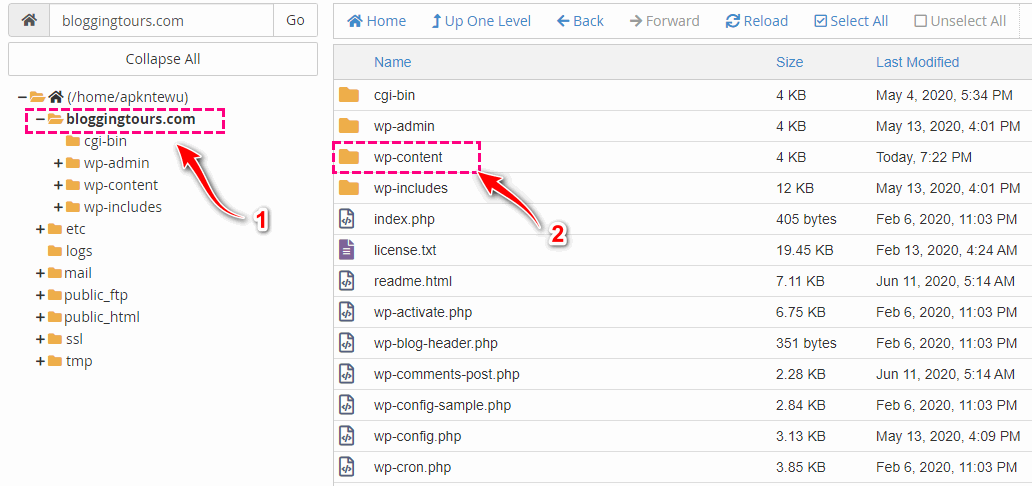 Step 3: Now click on the WP Content and open the theme option with a double click. Then you can see default themes of your site. Now upload your theme file here manually then you just reload the file.
Step 4: Visit the WordPress dashboard theme option now. You can see your theme file waiting for you to install and Activate.
Step 5: This is the final process and here you now just install your theme and activate it. After that, you just view your site and you will see your recently installed theme is activated with your WordPress site.
Hopefully, you can successfully install your WordPress theme by following this post. If you have any other queries then feel free to ask via the comment section.